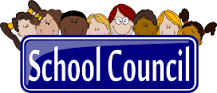 Our school council is an important part of our school's belief in pupil leadership. As you wander around the school you will see examples of how our children contribute to the smooth running of our school. Examples include our Mortimer Monitors, House Captain boards and Buddy Posters. (All of our buddies are also Young Sport Leader trained.)
School Council Members
Pupils are chosen for the school council in year 2. Every year, 2 children are selected by teachers. They stay on the school council until the end of year 6.
TheY6 house captains are also invited to be on the school council and join the original members.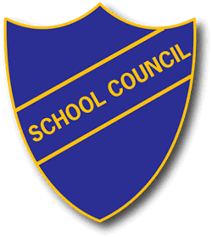 What does the school council do? 
School Council members meet at least once a month. In every year group there are suggestion boxes that come from children throughout the school. We bring these ideas to meetings. Sometimes Mrs Cunningham and subject leaders also bring ideas to the meetings and ask School Council to help them on important projects that require and would benefit from pupil opinion, experience and ideas.
Recent Projects
Respect Project
Our School Council have recently completed a project about Respect in the school. They will be delivering a whole school assembly in the coming weeks. The School Council strongly believe that it is extremely important that everyone in our school and wider school community respect each other.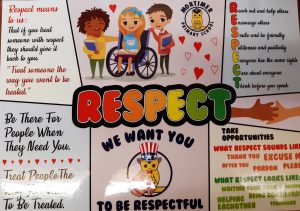 Harvest Festival Money
We raised £100.85 at the school's Harvest Festival. School Council decided to spend the money from items available on Oxfam's website. With the money available the following was purchased:
A goat £26.00
A pile of poo (special poo used for fertilising crops) £10.00
Educate a child £19.00
Safe water for ten people £10.00
Honey bees £12.00
A pig £23.00
This came to £100.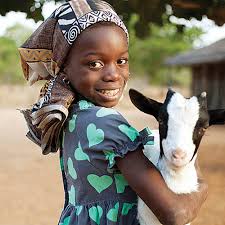 What Makes A Good Teacher?
Five of our School Council members were asked earlier in the year by Harton Teaching School to make a promotional video whose aim was to attract people to become teachers. The children came up with some brilliant suggestions for qualities that make a good teacher. These included:
A good teacher appreciates every child
Listens to everyone
Treats all children equally
Encourages children
Only shouts when they have to
Is patient and helpful
Is kind
Is a good role model
Has a firm but fair approach.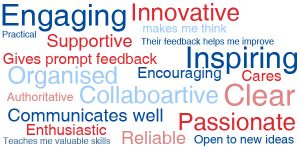 One way system
We have recently started a project to refresh our one-way system around school to encourage both adults and children to travel around our school safely.
We have a large school that is used by many people, if we all move around the school on the right hand side then traffic and congestion is greatly reduced.
We came up with a  slogan which we are having made into posters to put up around our school and have placed handprints on all doors so that everyone, including visitors, know which door to safely use.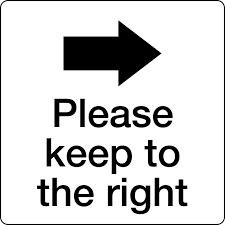 School Dinners
Click here to watch a video we produced to encourage children to stay and try our school dinners.

Some contents or functionalities here are not available due to your cookie preferences!
This happens because the functionality/content marked as "Google Youtube" uses cookies that you choosed to keep disabled. In order to view this content or use this functionality, please enable cookies: click here to open your cookie preferences.
We hope to build on the success of this video and create information for parents and children on what should be included in a healthy packed lunch. Check back here to see our work.
School Council have been working on a project to show how school dinners are generally healthier and cheaper than packed lunches. Here is a poster that they produced.